Xiao Long Bao
"Chinese Soup Dumplings, or xiaolongbao (小笼包), are perhaps the most perfect single bite of food ever conceived by man. This tantalizing, dreamy snack is probably the most famous dish to come out of the Jiangnan region of China. It is often associated with the city of Shanghai (the largest city in the region by population, and also the largest city in all of China!), which is why soup dumplings are often called "Shanghai Soup Dumplings." If you've never tried xiaolongbao and don't have any authentic Chinese restaurants near you that serve them, we have good news. You can make soup dumplings at home!"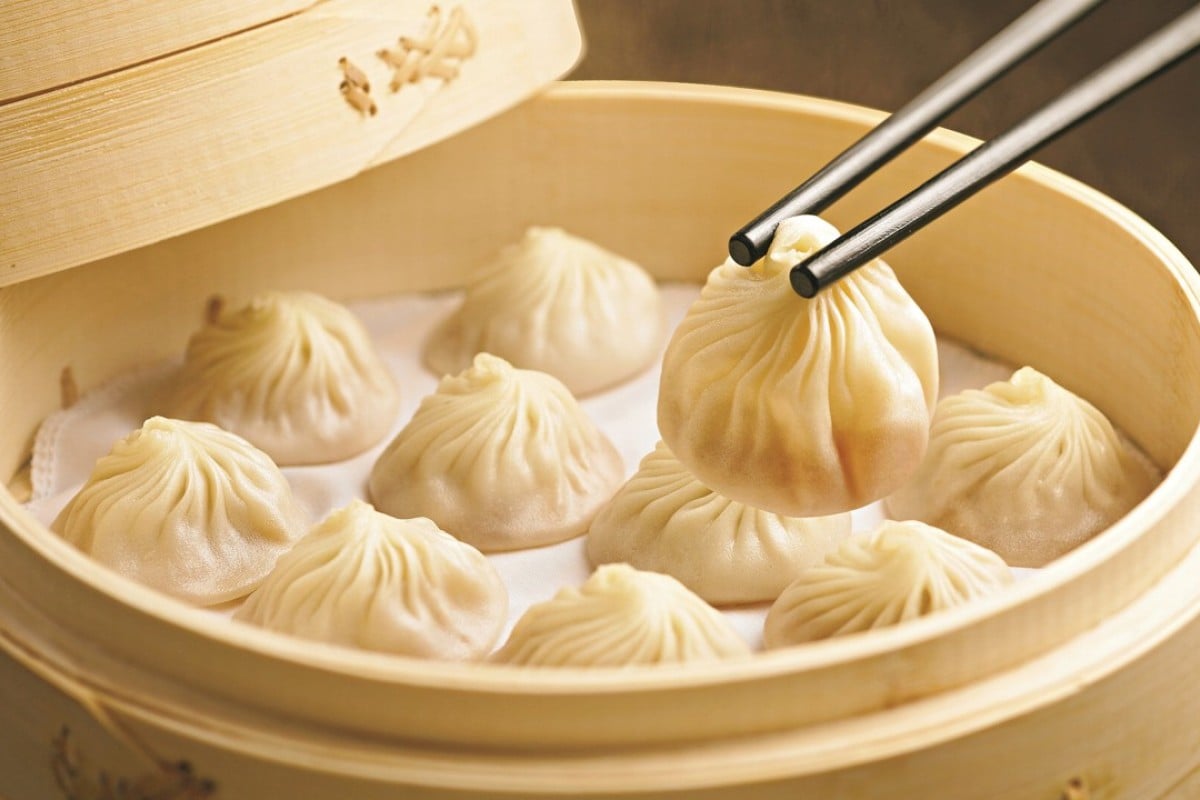 "It is not easy to make this little, juicy and yummy soup dumplings at home. Soup dumping usually is featured by its juicy soup filling. There are two different varieties of the pork filling. Some use pork rind jelly while the other one use stock directly. For beginners, pork rind jelly version is much easier since it would be easy to assemble to soup dumplings. "
Ingredients
Wrapper
300 g flour , 2 cups unshifted
150 ml warm water water +15ml for adjusting
a small pinch of salt
Pork Filling
250 g pork , at least 20% fat
250 g pork , at least 20% fat
1 tbsp. oyster sauce
2 tbsp. light soy sauce
1/4 tsp. ground pepper
2 tsp. salt
1 tsp. sugar
1 tbsp. sesame oil
1 tbsp. chopped green onion
Instruction
For the Pork Jelly
In a large pot of water, add salt, scallion, ginger and Sichuan peppercorn seeds. Cook for 6-8 minutes. On one hand, help to remove raw flavors and on the other hand, we can remove the fat layer easily.
transfer out and remove the fat with knife. Try to remove all of the fatty layer on the surface and remove any hair.Add baking soda or alkaline powder and salt on the pork rind. Message for a while then you will white tissues coming out. Clean with hot water until the water turns clear and further cut the rind into smaller pieces.
Add water and then blanching the rind again fro 1 minute after the water boils. Then transfer out and strain the rind once again.
Add 900ml to 1200ml water ( you need 1200ml to 1500ml for regular pot heating) and then steam for 30 minutes in high pressure cooker. Let it cool naturally. Transfer to mould and then keep in fridge for 2 hours or overnight.
For the Filling
In a small bowl, soak minced ginger, green onion and Sichuan peppercorn with 1/2 cup hot water for around 10 minutes to make ginger and green onion water.
Blend the pork jelly for a while. Then add pork chunks in a blender, add salt, sugar, pepper, light soys sauce and oyster sauce. Blend with pause for 10 seconds. Then add the ginger and green onion water in. Continue blending with pause for another minute. Add the pork jelly, chopped green onion and sesame oil in. Stir in one direction for 1 or 2 minutes. Cover and place in fridge.
For the wrappers
Add pinch of salt in flour. Add flour and water in a mixing bowl and then knead the dough until smooth and stretchy (this process may need 15 to 20 minutes depending on your kneading skill. You can also use a mixer to do this job.) Cover with a wet cloth and reset for 1 hour.
Shape the dough into a long log and cut into small pieces (around 12g each one). Then roll the wrapper out to form a large wrapper (around 12 cm in diameter). The wrapper should be quite thin.
Place the wrapper in your left hand. Place 1 tablespoon of the filling in the center of your wrapper. Fix the starting point with the thumb of right hand and begin to fold the edge counterclockwise. Move the thumb slowly in the process. Repeat the process until the dumpling is completely sealed. Then slightly pull up the sealed peaks and then remove the extra flour(so we can get even and thin wrapper).
Steaming process
Place the assembled dumpling on lined steamer. Set up the steamer and steam for around 8 to 10 minutes after the water is boiling.
Serve directly or with Chinese black vinegar and ginger shreds.